Think of the last time when you were in a supermarket in the wintertime – do you remember seeing the imported

produce

from abroad? Yes, the ones from further South… the oranges, avocados, mangos, as well as… surprise surprise … VEGGIES!
Do you find when you take them in your hands there is something uncomfortable and unnatural in how they look and feel…  it may be the veggies' polished skin, perfect shape, or their smell. For some reason you feel doubtful they are healthy and naturally grown. They just do not seem to appear real… Like you, I often get frustrated with this. 
Well, I encourage you to use your senses and realize that something should be questioned about those imported fruits and vegetables from the warmer climates.
I hope, after reading about the discoveries I'm going to share in The Fine Art of Growing Food In Mexico series, you can make a conscious decision next time you see them in your local supermarket.
Better than that: you'll be more informed on how these veggies were grown so that you know what's in the fresh green goodies you bring home to your family to enjoy.
READY?
Let's begin the journey…
Whenever I visit foreign countries I always sneak around with curiosity about how I could grow food there. I wonder what tasty veggies I could plant if I lived there, and if there are gardeners who cultivate edibles in abundance, what can I learn from their experience?
This time, my passion brought me to my friend Rosa's garden, in the state of Chiapas, Mexico.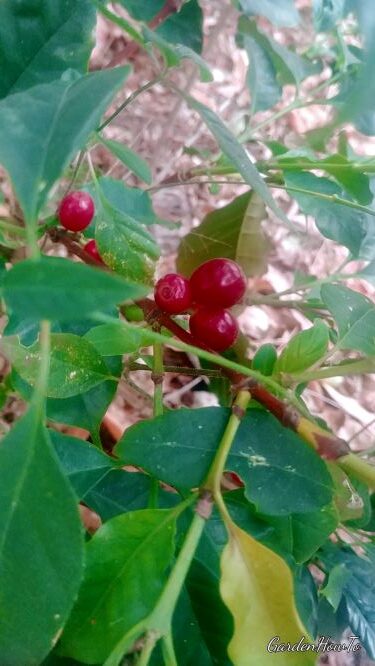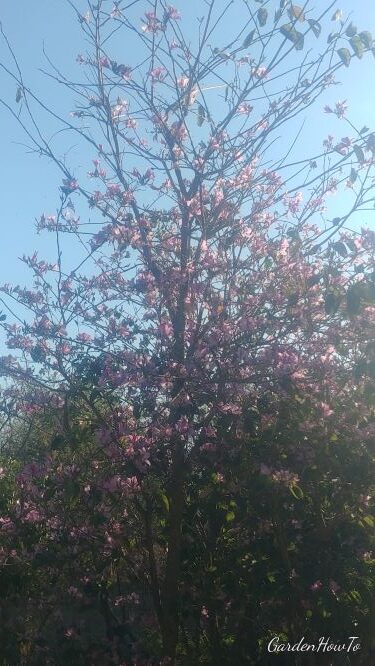 Her beautiful property is surrounded by a garden that prospers with blooms. I visited Rosa* at the end of January when the days were warm. Temperatures on average were rising to +25 C (77 F) and cooling down to +11 C (52 F) at night.
Rosa keeps her whole yard filled with fruit trees. However, during that time of the year, they were not thriving… Some of the trees had dropped their leaves in the autumn fashion, some of them sprouted blooms exactly like they are supposed to do in the spring, and other ones kept the old fruits hanging as in the summertime. That was quite a display of the seasons I tell you.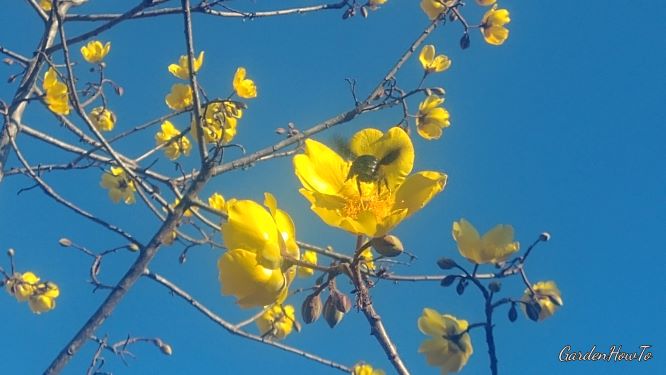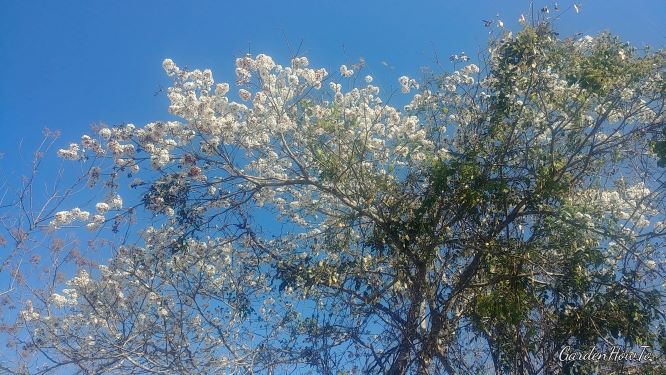 Being persistent with my passion for edible plants, I could not stop myself from asking Rosa – as long as the weather is warm, why wouldn't you grow vegetables and salad greens?
She surprised me with her honest answer,  "I do not think that vegetable plants would produce a meaningful harvest for the current season. We have not had any rain since November and do not expect it until April."
When I heard this, I asked her to repeat to make sure I heard her right….. NO RAIN FROM NOVEMBER TO APRIL!  She was concerned that the vegetable plants would need too much water and there would be no way to supply enough water to cultivate them.
In order to save water she had many single edible plants sitting in pots here and there:
My curiosity pinched me to find out how to overcome this obstacle from Mother Nature so I asked her, "How about the season after April, when the rains will bring water right to your door?". She replied, "Sure, you can make up vegetable gardens for future cultivation!".
First and foremost, I was excited to discover what kind of soil I had available to fill up the gardening beds, what it consists of, and how fertile it is. As you can see in the video below, the soil appeared to be quite rich in humus and organic materials. I was pleased that the fruit garden around the house grows from the dirt that is formed over the years from dried and tightly packed compost. And you know what was most exciting? There was enough dirt to fill up the new raised beds that I'm going to fix and build later.
But I have to hold my horses from disclosing what's waiting for you in the next episodes of The Fine Art of Growing Food In Mexico series. As for now, see what you can learn in Episode 1 where I play with the dirt in a Mexican garden 😉:
I'm in Southern Mexico, state Chiapas, close to the capital of the state Tuxtla Gutiérrez in my friend's garden. We have several projects to complete.
Our goal is pretty much to start growing edible plants in this season. The challenge of the season is that traditionally during this period, from November to April, no rains will be expected. So we can only rely on the wastewater from under the kitchen sink, from the laundry and from the showers, these are the only water resources available. The weather is nice; it's not as hot as it could be because it is windy quite often in this hilly area where this property is located. Thankfully, the winds cool the area down but the same winds help that nasty erosion. The winds wipe out all the precious and rare moisture that might have been collected on the ground.
That's what we have to keep in mind while building the beds and planting vegetables. But let's start from the soil first….
The soil color is quite black, it means that there are rich organic materials available, but again, because of the current season with the lack of water, the soil is very dry and is formed into the stones. You can see the thickness of these pieces of the soil. It's even hard to break them down by hand.
The good news is: this soil is prolific! The look of the soil itself is so interesting that you can clearly see the decomposed materials from the previous archaic lives. I see pieces of plants and leaves, all good signs. I would describe this soil as very tightly packed and very well processed compost.
The soil here is truly fascinating and prehistoric I should say; when I'm holding the soil in my hands I feel that I'm parked in the Jurassic plaza 😆.
I'm very happy that we don't have to buy soil or go to another place and borrow soil. It might sound tautological but the soil we need to build a raised bed is pretty much available right under our feet in the garden here.
When I crack the rock of the soil it breaks down by the layers. So it means to me that these layers were formed over the history of the residues laying down on the top of each other year after year, season after season.
Also, in addition to these historic-looking compacted pieces of soil, I collected lots of leaves, stems, and branches gifted by dead plants to make the future content of the raised bed porous and well aerated.
If you're eager to know how you can reuse the soil from your garden to build a raised bed to plant flavorful vegetables, stay tuned to the next episode of The Fine Art of Growing Food In Mexico series.
*I have used the pseudonym Rosa to protect confidentiality of my friend.
I would love to have you as a member of The GardenHowTo Club! I believe you deserve to eat healthy food from your own garden no matter where you live! Let me help you start the food garden of your dreams. I'm working on building an online community to give you the tools and resources you need to grow your first edible plant or revive your food-growing paradise. Click here to join the limited list of the founding members: https://gardenhowto.com/gardenhowto-club-coming-soon/
If this post has helped you in some way or if you have any further questions I'd love to hear from you. Feel free to reply with your comment below.