Skilled Gardener Will Help You Grow Your Own Food
UPDATE DUE TO COVID19: I OFFER REMOTE GARDEN COACHING FOR FREE
Are you sick of all the unknown chemicals infused in fruits and vegetables you buy in stores?
Is getting healthy from the inside out a priority for you?
Do you want to learn how to feed your family in a more economical way?
Do you want to grow your own natural and delicious food?
I will show you how to convert your ornamental garden into the food-producing farm.
If you don't have a garden - I will help to start your own food growing on your patio, balcony or windowsill.
If you have tried to grow your vegetables, herbs or berries before and failed somewhere along the way, don't get frustrated - I will show how to fix your soil, get rid of pests so that you will be able to pick your own fresh fruits again.
I was born into a family that always grown their own food. Since my childhood, I used to sow the seeds, plant the crops and take care of the edible gardens all season long. I can certainly say that I was born with a green thumb. I eat from my own garden every season and have long home-based experience of taking care of the edible gardens.
I will be happy to help you to start growing your own food today!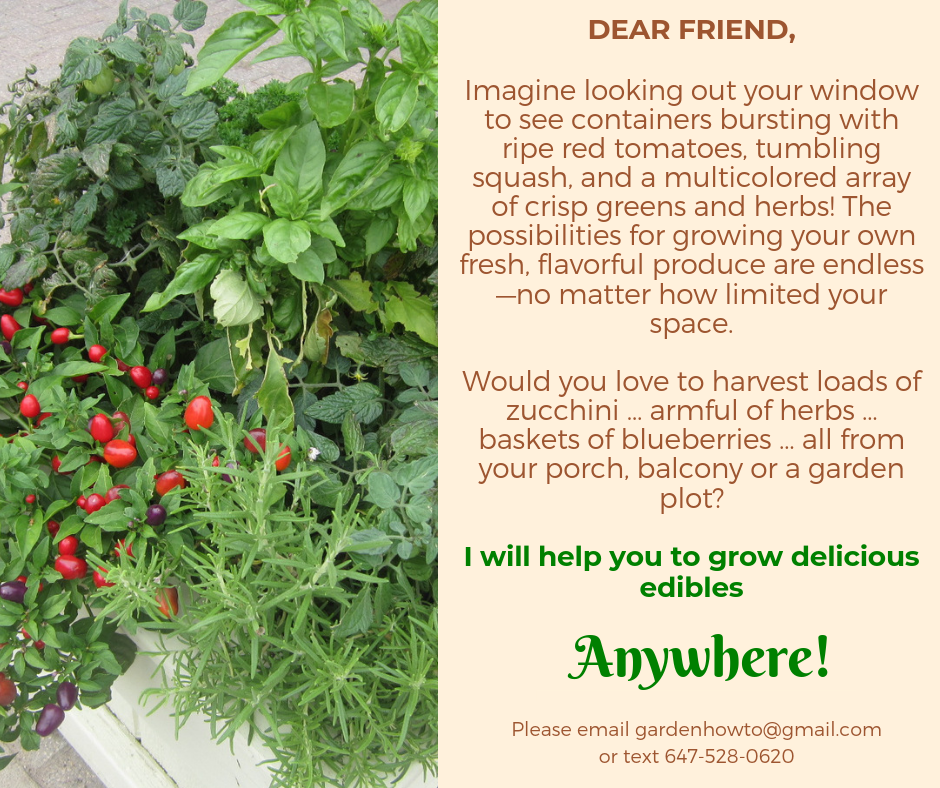 Did You Know...
I'm building up a gardening community where you can get together with like-minded healthy food-growing enthusiasts and learn from each other! If you want to hear more about this tremendous opportunity I welcome you to
SIGN UP TO THE WAITING LIST
.